_ . _ . _ _ . _ . _ _ . . . . _ _ . . . . _ . . _

My shack in 1961:Heathkit DX40 and VF1 :Hammarlund HQ145 I still have the J38 key and my K9ULN QSL card, many fond memories here working 40 meter CW late into the night!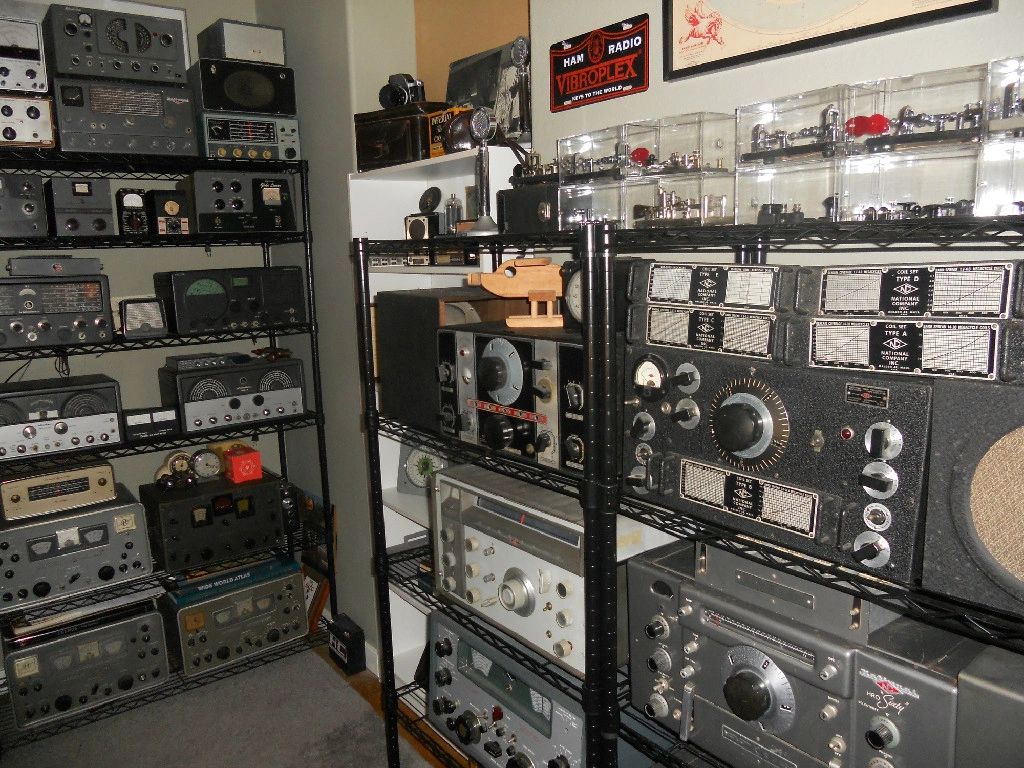 Some of my boat anchor collection! Here you can see some of my favorite radios that I have collected over the years. First is the HRO5t in the upper right hand portion of this picture. It has worked flawlessly since I bought it at a Carbondale Illinois ham fest in 1975, the other National radios here date to the 1930's all working. The rack in the back has some of my Hallicrafters , two of which were my first Novice sets, the SX85 and SX99. Below you can see a Hammarlund HQ180-170 and HQ145 which was my other radio in the picture from 1961. You can also see my collection of Vibroplex bugs on top which include a few classics and a original Blue Racer!
Below left is my museum of old radio parts, gadgets and mikes.
Above is my current operating position, I have since added a Kenwood TS590 which is now my primary station rig. The picture above that is my current project, a AM Kilowatt station consisting of a Johnson Ranger and Thunderbolt and a Hammarlund SP600. I feel very fortunate to have become a "Ham" at a young age and kept up with this hobby all my life, it still provides many hours of enjoyment and excitement.....73's Mario